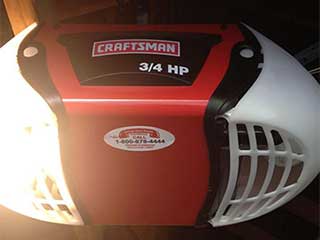 There are quite a few different brands and models of garage door openers out there that you can choose from, depending on your personal preferences. However, there are three main types, each one with its own benefits and drawbacks.
The Chain Drive Opener
Garage door openers of this type are amongst the most common ones. Many different homeowners opt for units of this type due to them being very affordable. However, the drawbacks to this type of opener are that it is a lot louder than the other choices and will also require more frequent maintenance routines, as it consists of a lot more moving parts. If you usually arrive home late at night, and would like to avoid the possibility of waking your household up when you open or close your garage, or you simply don't want to have to bother with the maintenance work, then you may want to opt for a different opener type.
The Belt Drive Option
A belt driven garage door opener is similar to a chain driven one, except, as its name suggests, it uses a belt instead of a chain. Thanks to this, it will be able to perform a lot quieter and will require far less maintenance. However, belt-drive units are often not as powerful as other opener types. This option will be best for you if there is a bedroom beside or above your garage and if you have an aluminum door.
The Screw Drive Unit
Screw-drive garage door openers work in a completely different way than the previous two options. Like their name implies, there is a threaded rod that the lifting mechanism moves up and down in order to raise and lower the garage door. While this option will yield less noise than chain drive models, it won't be quite as quiet as the belt drive option. However, screw-drive units can handle much heavier doors, and can be perfect if you have steel or wooden panels.
Our Final Thoughts
At the end of the day, there is no one option that is better than the other. It's all about your preference and your specific needs. Heavier doors will require a certain horsepower output, and homeowners with attached garages will most likely want to opt for openers that operate more quietly. Be sure to contact our team at Garage Door Repair Elk Grove to have one of our experts help you find the perfect unit for your home. Call us today.