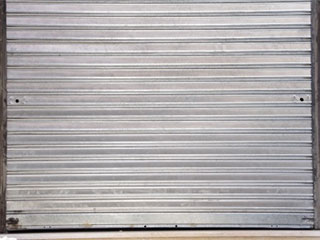 A garage door that is creaking and stopping for no reason is inconvenient to use. Our expert repair technicians offer a complete list of services that will make sure your door's condition stays optimal for as long as possible. We repair broken garage door tracks at your convenience and will respond to your needs very quickly.
What Is a Rollup Garage Door?
A rollup garage door is usually made up of slats of metal (aluminum or steel) that are linked together via a flexible mesh-like skeleton. This sheet of conjoined pieces rolls up easily, normally into a drum located on the inside of the building above the door opening.
Why Choose This Type of Door
Homeowners decide to opt for a rollup garage door for many different purposes. These types of doors are especially suited to cover large openings, as they do not need a low ceiling, due to the fact that they simply "roll up" above the opening. They also tend to weigh less per square foot than an overhead garage door does.
Seek Professional Assistance
Roll garage doors can be operated manually, similar to window blinds. However, they are usually opened using an automatic lift mechanism, much like any other electric garage door. Since they consist of many moving parts, they can experience a variety of different issues. Due to their intricate structure, and the many components involved in their operation, doors of this type require the capabilities of professional technicians when the time for repairs comes.
Contact Us Today
Regardless of what type of problem you're experiencing, our experts at Garage Door Repair Elk Grove can help you. We can perform routine maintenance that will ensure your system's longevity, as well as repair any type of problem and replace any component that's proven that gets too worse for wear. Call us today.