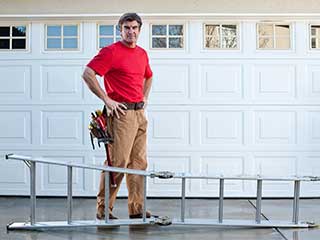 While regular garage door maintenance may seem like a task that you can put off to the future, it's important you have a professional assess your system before any major issues arise. Sooner is better than later especially if your garage door is used frequently. Our regular customers know the value of having us come to their home and check their garage doors, and you can benefit from this too.
You'll Save Money
Nobody wants to deal with expensive garage door repairs, but unless you maintain your system, you could be facing rather costly repairs down the line. When our technicians come to your home for regular garage door maintenance, they will do everything possible to guarantee your door continues to function properly. They'll lubricate any parts that need it and make any necessary adjustments there and then.
You'll Save Time
Most homeowners do not know what to look for when performing a maintenance check at their home. This is why we recommend contacting one of our experts. You don't want to DIY a health-check and risk missing something really important. With years of experience to hand, our experts will uncover any issues and repair them quickly. This keeps you from spending your evenings or all weekend trying to accomplish the same task, likely to a lower standard.
You'll Be Safer
The safety of your home environment is paramount and is one of the main goals of our garage door maintenance appointments. We will check the safety features of your system and won't leave until we've confirmed whether or not any family, guests or pets will be at risk when the door is in motion.
Our highly trained professionals at Garage Door Repair Elk Grove can quickly assess and perform any maintenance needed on your garage door. They'll put your mind at ease when it comes to its condition and safety and they'll take care of any problems you may not even have known about previously. If you haven't had a maintenance appointment in a while, then it's time to call today!
But wait, there's more! We also offer:
Garage Door Safety Inspections
Opener Sensor Repair & Replacement
Extension Spring Adjustment
Broken Garage Door Track Repair